Domain name acquisition and management services
For those who have no experience, acquiring a domain name and managing it would feel a hard task. In particular, even if you want to start your blog site, the process of contracting a file server and uploading data to it is completely different from the process of acquiring and managing a domain name.
In addition, the task of maintaining a domain name is surprisingly easy to forget to renew it, and in fact, many users let their domains lapse because they forgot to renew them.
After acquiring your domain, our service that modifies DNS (Domain Name System) and sets WHOIS Protection for personal data protection is this "Domain name acquisition and management services".
Service Fee
2,000 THB / 1 year
The domain name will be managed by our registrar.
We can manage only ".com", ".net", ".org", ".info", and ".biz" domains.
For customers who do not currently own a domain, the cost of acquiring a new domain is included.
For customers who currently own a domain name, the transfer fee to our registrar is included.
Service Details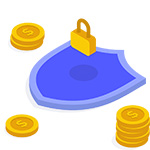 Management and renewal of a domain name for one year*1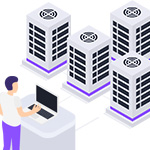 The Name Server change support*2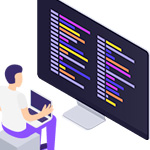 DNS editing service*3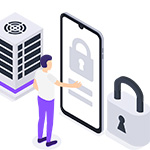 Set up WHOIS Protection*4
*1) If you start our service, we will not renew your domain name in the first year, as a one-year renewal is attached to the acquisition or transfer of the domain name.
*2) When you want us to update your Namae Server, you will need to provide us with information about the server you are using. We will point it to your specified server address.
*3) We can edit or update TXT records, A records, etc., upon request by providing the data.
*4) If you wish, we can set up WHOIS Protection for you. WHOIS Protection is a service that displays the registrar's information instead of the domain owner's personal information.
Disclaimer
If an error occurs due to an unexpected cause of the registrar, the website may not be displayed until it is restored. Regardless of the length of time the website is unavailable, we absolutely have no responsibility.
More often than not, the problem is on the file server(hosting server) side rather than the registrar side. In the famous cases, the website does not display due to AWS failure, or goes down due to access concentration or server attacks, etc., all of these are problems on the file server side.
At the end of the contract, the customer will be responsible for managing the domain name on his/her own.
We will respond to revisions only after receiving a request from the customer, so we may not be able to respond immediately if the request is urgent. Please make your request in advance.
Due to the type of domains available at our registrar, only ".com", ".net", ".org", ".info", and ".biz" are available.
Fees are subject to change in the event of registry fee increases.
Domain name transfer service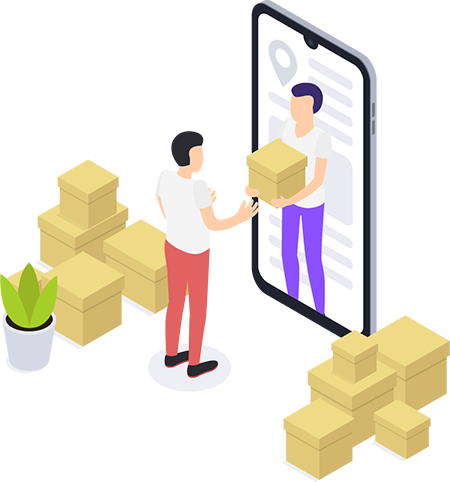 If you wish to transfer your domain name from your current registrar to another registrar, we will handle the transfer on your behalf.
Service Fee
1,500 THB / 1 time
We only transfer one domain name on your behalf. Customers are responsible for any changes after the transfer.
Service Details
・Start of the domain transfer process and its support
If you agree, we can log in and work directly on your behalf after you provide us with the login ID and Passwords of the registrar where the domain name is currently held and the registrar to which the domain name will be transferred.
The service fee does not include the domain transfer fee. Customers are responsible for paying this fee themselves.
Notes
Your support is essential when transferring a domain on our behalf.
We will inform you of the necessary tasks at the time of contracting, and you will need to handle these tasks on your own.
After the transfer is complete, the customer will be responsible for editing the Name Server and DNS, modifying WHOIS, etc.